CAF-316 line extensions: now introducing smart oversize and self-drilling screw-studs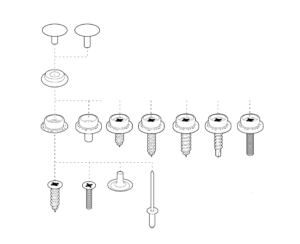 Introducing and available from stock today:
CAF-316 oversize screw-stud 16mm

ideal for replacing old screw-studs to fill up that enlarged hole. The better thread for the best hold.


CAF-316 self-drilling screw-stud 16mm

ideal for drilling straight into substrate with pre-drilling a pilot-hole. The optimized thread and drill-tip cause way less chance of chipping the gel-coat on fibre-glass.

See the hole line here:  CAF-316 product folder