Finally: IBEX is here again. And SUREFAS is proud to be present in Tampa FL. USA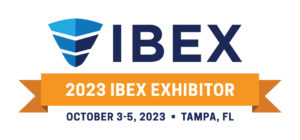 For the last 3 years this valuable trade show was not able to host the boatbuilding society of North America due to Covid19 and last year destructible hurricane. Finally IBEX is here again. Excited to show our latest products to our US-clients for 'building better boats' per the theme of IBEX. Meet us at IBEX-stand 2-221 in Tampa, Florida on October 3-5 2023.
About IBEX:
Better Boating Begins Here. Experience the best of boat building at IBEX, where you'll attend expert-led training sessions, expand your peer network of fellow professionals, and see the latest products on the water and in action. If better boats and an even better business is your end game, then IBEX is your beginning.
Use this link to register here for FREE and be our guest.