Umbrosa's Infina sunshade wins SUREFAS Application Award 2017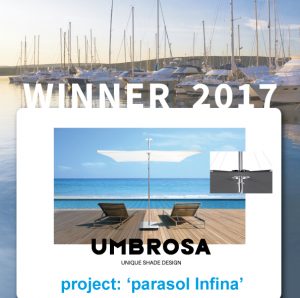 The SUREFAS Application Award 2017 goes to the Belgian sunshade designer Umbrosa for its stunning Infina product line. 
The Infina collection stands for rest and simplicity. Without the busy knot of ribs and visible frame, the Infina is a real gem of pure aesthetics. The visually very soothing effect provides a clean design, which throws overboard all ballast of the classic center-pole umbrella. The Infina parasol combines a minimalistic design with maximum performance in terms of wind-resistance. And here is where SUREFAS product CAF-316 come in: reliable performance over time, use and condition.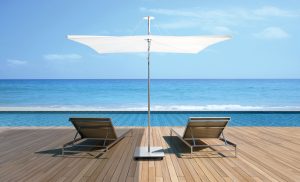 More info on the SUREFAS Application Award.